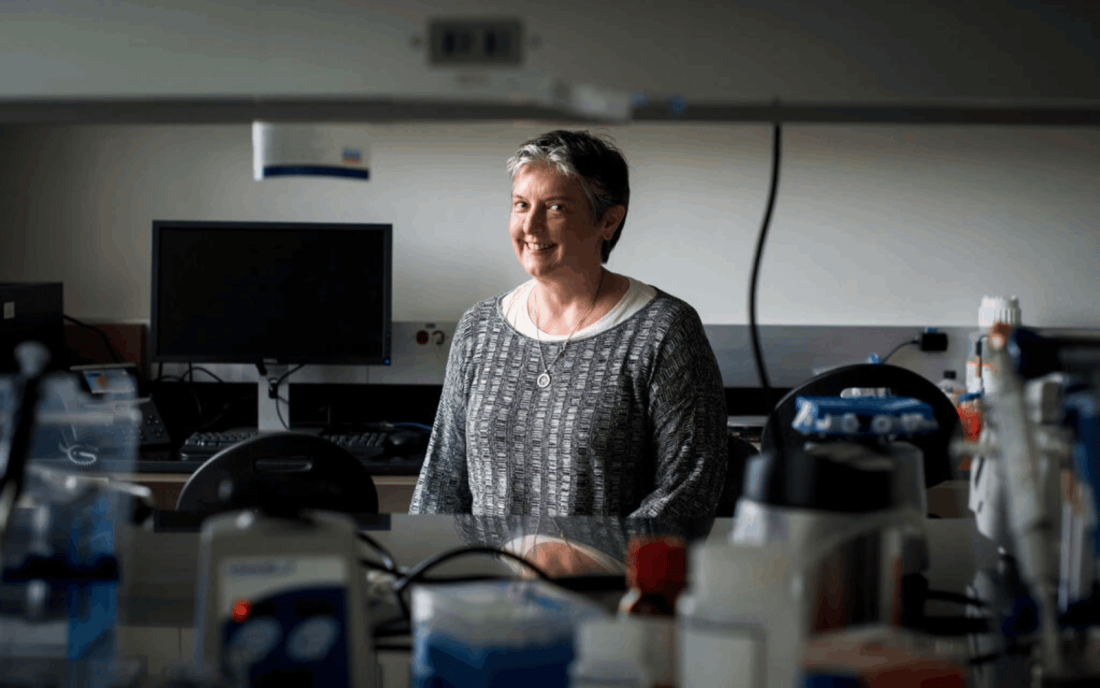 Looking to Reopen, Colleges Become Labs for Coronavirus Tests and Tracking Apps
Thousands of students returning to the Rochester Institute of Technology in New York this month are being asked to wear masks in public, register their health status online each day and electronically log classroom visits for contact tracing if a coronavirus outbreak occurs. But the most novel effort at the school to measure and limit virus spread will require little effort and come quite naturally.
Students need only use the bathroom.
At more than 15 dormitories and on-campus apartment buildings, sewage is being tested twice weekly for genetic evidence of virus shed in feces. This provides a kind of early-warning system of an outbreak, limiting the need to test every student for Covid-19. If the disease is found in sewage, individual tests can be administered to identify the source.
"It's noninvasive," said Enid Cardinal, senior adviser to the president for strategic planning and sustainability at R.I.T. The school is among a half-dozen colleges in upstate New York adopting similar technology, which was first introduced by Syracuse University. At the University of Arizona, officials said such tests led to the discovery that several students in a dorm were infected.
"Wastewater," Ms. Cardinal quipped. "My new favorite topic."
The fall of 2020 will go down as a period of profound experimentation at colleges and universities transformed into hothouse laboratories. They are trying out wastewater tests, dozens of health-check apps and versions of homegrown contact technologies that log student movement and exposure risk. And they are experimenting with different testing methods that might yield faster results and be easier to administer, such as using saliva instead of nasal swabs.
Like small island nations with discrete populations, many universities are using methods that cities, states and nations often cannot. The colleges have some authority over relatively captive communities, which are made up of students largely at ease with new technology. Plus, the schools have profound motivation: Their very economic survival depends on people coming to campus safely.
College officials are also hoping that students will be motivated to make it work. Excessive risky behavior (partying, casual sex, the inevitable let-your-mask-down moments) that leads to a rise in new cases might cause campuses to close, sending students home to their parents' basements and couches.
Thousands of positive cases have already been reported on scores of newly reopened campuses. The danger may be less to the students themselves and more to vulnerable people in their families, among college work forces and in surrounding communities.
"The third wave is going to be these kids," said Dr. George Rutherford, an epidemiologist at the University of California, San Francisco, who advises universities and other major institutions about the coronavirus. The first wave, he said, centered on New York City and the second on the South and the Southwest.
Dr. Rutherford said schools would nonetheless be able to consider their experiments a success if they managed to keep their case prevalence below those of their surrounding communities.
The schools argue that their efforts will potentially have a much broader impact: These trial-and-error experiments could seed technologies to help the rest of society cope with the pandemic.
"There's an analogy to Facebook's rollout," said Joanna Masel, a mathematical biologist and professor in the department of ecology and evolutionary biology at the University of Arizona. "We're starting on college campuses. It is useful to focus on these communities and on places where there is trust, achieve high uptake and spread from there."
To that end, the Centers for Disease Control and Prevention and the Massachusetts Institute of Technology have shown interest in Dr. Masel's pioneering contribution to the contact tracing and exposure app being deployed at the University of Arizona. The app, known as Covid Watch and developed on a platform built by Apple and Google, anonymously tracks students' movements using Bluetooth technology; those who download the app will be notified if they have been in proximity to someone who has tested positive.
Dr. Masel built in an algorithm that seeks to gauge how infectious a student was at the time contact was made with others — a determination made by looking at when symptoms first appeared. Using that data, the algorithm can calculate how much risk was posed to other students depending on when they were exposed to the infected student and for how long. Students at the highest risk of exposure will be asked to quarantine and get tested.
To grapple with the privacy implications, the university has made use of the app voluntary. The information is kept on personal devices — phones or watches or other Bluetooth-enabled technology — and the users are the ones who would permit a positive test to be shared, with their identities kept secret.
The more students who sign up, the more the university, which has also bought 27,000 thermometers and many thousands of masks, hopes it will be able to head off outbreaks.
"If we have outbreaks of Covid, we will have to shut down and go digital," said Joyce Schroeder, a professor who heads the molecular and cellular biology department and helps lead the university's contract tracing effort. "They need to understand they want to be here and they can only do that if we don't have full outbreaks."
Melanie Furman, 19, a sophomore, said she was willing to sign on. "I'm a rule follower," she said, "and I don't like getting sick." She said it was hard to predict how people would behave at parties "that aren't supposed to be happening anyway."
Versions of the app that do not bake in Dr. Masel's extra algorithm have been introduced at the University of Alabama and the University of Virginia. Other colleges are exploring related technology developed by the M.I.T. Media Lab, said Ramesh Raskar, an associate professor at the lab.
"We've talked to about 50 colleges and universities," Dr. Raskar said, adding that the M.I.T. technology, called PathCheck, is being pilot tested by at least three schools: Vassar College, Southern Methodist University and Texas Christian University.
Dr. Raskar said colleges and universities were far ahead of local and state governments in adopting or experimenting with exposure-notification technology and other advanced tactics to fight the coronavirus.
"All of them are trying different innovations, different ideas, home-brew solutions," he said.
He also cautioned that many well-intentioned experiments would probably not work. Some colleges are using systems that track and record the movement history of students through the badges that let them enter buildings. But if there is an outbreak, he said, that data might not sufficiently detail how close students were to a sick person, forcing the school to risk having to test too broadly.
Dr. Raskar said a more general concern he had was whether any technology at all, no matter how viable, can truly constrain free-range, freethinking students. In that sense, some part of these experiments is for show. "It's about Covid theater," he said.
A key to limiting outbreaks is knowing who is sick in the first place. To that end, the University of Illinois is using a saliva test it developed that can give results within five hours. The test was recently approved by the Food and Drug Administration for emergency use, and a preliminary green light was also given to a saliva test developed by Yale University that the National Basketball Association is using in its playoff bubble.
At R.I.T., students, faculty and staff are reporting their health by app on a daily basis. The school has built its own contact tracing technology: When students enter classes and other high-traffic public areas, they are being asked to take photos of QR codes displayed on posters. That information will be sent to and stored on a campus-controlled computer server, creating a digital log that will be used to see who might have been exposed when someone tests positive.
The school has high hopes for its wastewater experiment, an outgrowth of technology that had previously been used at the level of the sewage-treatment plant — to look for polio at the community level in Israel, for example — not for samples taken from small populations like dorms.
"They're desperate for new tools," Krista Wigginton, an associate professor of environmental engineering at the University of Michigan, said of the schools' efforts to avoid outbreaks.
The University of North Carolina at Charlotte is waiting for the delivery of technology that will automatically dip into sewage for samples at roughly 20 residence halls. The university has delayed in-person classes until Oct. 1, with students returning to campus in late September.
In the meantime, a campus research scientist is jury-rigging hand pumps to allow manual sewage checks from the pipes in the basement of each residence hall.
"He's one of those guys who can build cars in his own garage," said Cynthia Gibas, professor of bioinformatics and genomics at UNC Charlotte, where she has participated in the school's reopening process.
"It is important we get in and get the samples," Dr. Gibas said. "It is not something we do routinely. We're kind of building this for a special occasion."
Centers for Disease Control and Prevention, Coronavirus, Food and Drug Administration, Massachusetts Institute of Technology, Rochester Institute of Technology, Southern Methodist University, Syracuse University, Texas Chrisitan University, University of Alabama, University of Arizona, University of California, University of Illinois, University of Michigan, University of North Carolina at Charlotte, University of Virginia, Vassar College