Implementing a Strong Safety Culture at NCRC
NCDOL Recognizes NCRC with Gold and Million-Hour Awards:
Success in Workplace Safety!
The North Carolina Department of Labor (NCDOL) Safety Awards Banquet took place on Wednesday, June 21, at the Coharie Country Club, Clinton, North Carolina. The safety awards were administered through the NCDOL Occupational Safety and Health (OSH) Division to recognize private and public firms that maintain exemplary safety records. The program is designed to promote accident prevention and safety by providing an incentive to sustain a safe and healthy workplace.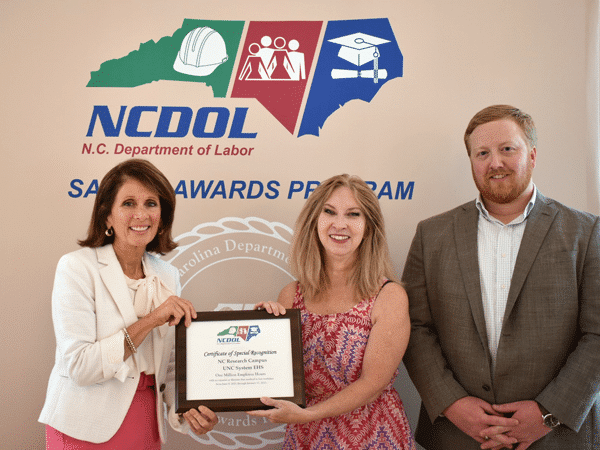 The NCDOL Director of Governmental Affairs, Julie Ryan, spoke on the role of North Carolina's OSH program and presented the safety awards. The employers and employees involved in the safety awards program have helped North Carolina maintain low workplace injury and illness rates in public and private industries.
NCRC was recognized for excellence in occupational safety and health with two awards:
First Year Gold Safety award is based on low rate of days away from work; restricted activities; or job transfers related to workplace injuries.
First Year Million-Hour award recognizes NCRC for accumulating one million employee hours with no case of injury or illness involving days away from work.
NCRC is committed to having an effective health and safety program and reducing workplace injuries. We will continue to demonstrate overall regulatory compliance and safety excellence in 2024!
---
Please join us in promoting severe weather safety during "Severe Weather Preparedness Week"
With warmer weather coming soon, we need to prepare for severe weather season.  Taking time to learn about severe weather safety will reduce the risk of injury and fatalities that can result from severe thunderstorms and tornadoes.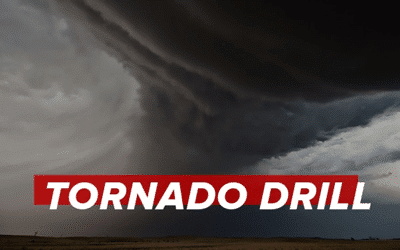 Note that on Wednesday, 03/09/22, 8:00 am, NCRC will conduct the annual tornado drill for the entire campus.  As reviewed during EHS Orientation and included in the NCRC Emergency Action Plan (SOP-0004), the following tornado evacuation assembly areas are assigned for specific buildings:
NRI: Cheatham Suite Hall, 1st floor
PHHI: first floor, break room; #1313 corridor; and conference room #1308
Core Lab: basement hallway
An emergency alert will be activated through the campus phone system on 03/09/22 at 8:00 am.  Drill information also will be sent through email/text using Blackboard Connect or Informacast.  Employees must seek shelter in designated locations for a few minutes as if a tornado was approaching the area.  The goal of the drill is to rehearse procedures and prepare for imminent severe weather events.
Additionally, the National Weather Service in cooperation with local broadcasters will conduct a statewide tornado drill on 03/09/22 at 9:30 am.
The alarm test, which will come in the form of a Required Monthly Test, will activate the State Emergency Alert System and be carried by local radio broadcasters.  
SEVERE WEATHER CHECKLIST
In the event of severe weather conditions, you should:
Monitor local weather.
Stay alert for severe weather warnings from NCRC EHS.  Review the attached NCRC Adverse Weather and Emergency Event Policy for additional information.
Stay calm.
Warn persons in your area of the threat.
Seek shelter and remain there until the threat is over.
Make an emergency kit: you need enough water, food, and supplies for three to seven days for each person and pet.
USEFUL LINKS
---
Safety rules are your best tools!
The COVID-19 pandemic has created many challenges in the NCRC work environment as we appropriately respond to change during these unprecedented times. EHS will continue to provide critical services as needed for the NCRC university community, including maintaining a safe workplace to serve the research that continues on-site.  Additionally, we want to create robust safety practices and initiatives that enhance our commitment to improve the institutional culture of safety. 
One initiative includes launching this new "EHS Corner" on the NCRC webpage to cover safety and compliance topics affecting faculty, staff, and students across campus. The resource will include a range of topics addressing environmental concerns, occupational health, laboratory safety, waste disposal, and upcoming training, events, and workplace safety topics including COVID-19 prevention.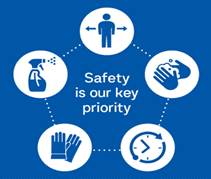 We want to take this opportunity to renew our commitment to improving the culture of safety in all NCRC research laboratories and to remind staff that EHS is a primary focus. It takes hard work and dedication at every level of an organization to manage risk, but it can be done! Remember the following: 
Safety is everyone's responsibility. NCRC provides a campus environment that supports the health and safety practices of faculty, students, staff, and visitors. A safe campus environment is a right of employment for all categories of employees.
Good science is safe science. Safety is a critical component of scholarly excellence and responsible conduct of research.
Safety training is an essential element of research and education. A strong safety culture instills a risk-adverse mindset in the next generation of researchers and future faculty and furthers career development and employability.
An improved culture of safety is necessary to reduce risk, incidents, and accidents on-campus.
NCRC EHS will work with all employees to mitigate potential hazards, unsafe conditions, and unsafe work habits. We will continue to encourage faculty and students to take active roles to identify and ameliorate hazards and risks inherent in project work. NCRC wants to be at the forefront of embracing the idea that the culture of safety is foundational to our educational mission and research discovery process.
We can all improve safety in the workplace whether that be in laboratories; classrooms; or off-site. Let's make it happen!
Allison A. Stockweather, CESCO
EHS Director
PS – Learn more about how to protect yourself and others from COVID-19 with this helpful CDC safety guide.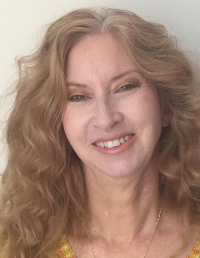 Allison A. Stockweather, CESCO
EHS Director
Allison is a certified Environmental and Safety Compliance Officer (CESCO) with 25 years of experience in Environmental, Health, and Safety (EHS) management.  She graduated with top Valedictorian honors from Travelers' Rest High School and moved to Columbia, SC to obtain a BS in Biology from the University of South Carolina (USC).  She continued her MS studies in Environmental Science at Virginia Commonwealth.  She worked in public health as the North Carolina Bioterrorism Industrial Hygienist for the Public Health Regional Surveillance Team (PHRST); EHS Director for DAK Americas (PET manufacturing facility); EHS Senior Director for Holly Energy Partners (oil/gas operations for Holly Frontier Refinery); and EHS Vice President for Universal Pegasus (oil/gas engineering/surveying).  In addition to becoming a certified Hazardous Materials Technician, she also achieved certified Site Safety Officer status.
Allison is happy to join the NCRC to assist with all EHS issues on-site!
---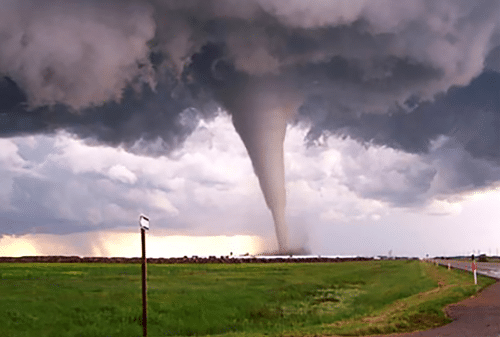 Click on the button below to download the NCRC Adverse Weather and Emergency Event Policy.