NorthState is headquartered in Winston-Salem, NC and specializes in information technology services. The company has a 50,000-square-foot regional data center on the NC Research Campus (NCRC). NorthState is located along Loop Road on Charles Babbage Lane, just minutes from I-85.
The data center is rated to withstand hurricane-force winds and features state-of-the-art systems for power, security, HVAC and network connectivity. The data center incorporates the latest LEED standards developed by the US Green Building Council for energy efficient operation. The data center provides services such as hosted and cloud-based infrastructure solutions, around the clock network management and a variety of data backup and business continuity solutions. The company offers a full range of management and monitoring services, colocation and cloud solutions and backup and recovery options. The data center is SSAE 16 Type II audited and meets rigorous national standards for safeguarding client systems and data.
NorthState's affordable information technology services for companies concerned about the security and continuity of their operations. From redundant network operations centers in Winston-Salem and Raleigh, skilled DataChambers technicians manage and monitor thousands of client devices around the clock, including networks, firewalls, servers, switches and routers.  They provide seamless service whether the equipment is hosted in a data center or based on a remote client campus or desktop.
———-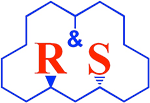 R&S Chemicals, a cancer research and development company, is working with specific molecules that demonstrate anti-cancer activity. The company also offers expertise in the synthesis of organic compounds.
Vice President Srisailas Muthialu, PhD, PMP, brings over 15 years of industry experience spanning custom synthesis, medicinal chemistry and drug discovery to his leadership of R&S. His business partner Ramesh Gupta, PhD, has over 35 years of industry experience with the development of medicinal compounds that are used in the treatment of illness like allergies and chronic diseases such as cancer and diabetes.
The parent company is Chem-Master International, a contract research and development company located in New York that specializes in organic and medicinal chemistry. Muthialu and Gupta also support Chem-Master as director of business development and vice president, respectively.
R&S is located in a 950 square foot ready-to-use laboratory suite in the David H. Murdock Core Laboratory Building.
———-

Standard Process is a leader in whole food nutrient solutions. Based in Palmyra, Wisconsin, Standard Process offers more than 300 high-quality supplements made with whole food and other ingredients through three product lines, Standard Process®, Standard Process Veterinary Formulas™ and MediHerb® herbal supplements. The products are available exclusively through health care professionals, including chiropractors, acupuncturists, nurses, naturopaths, medical doctors and veterinarians.
The Standard Process Nutrition Innovation Center is located in the David H. Murdock Core Laboratory Building on the NC Research Campus. The first-of-its-kind Center is a focal point for innovation in nutritional therapy, developing new solutions for health care professionals and patients while advancing the science of whole food nutrition. Innovation and research includes whole-person clinical care, organic and regenerative soil and farming to improve nutrient density and protect the environment, and wholistic nutritional therapies to improve individual health and well-being.
———-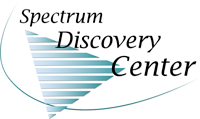 Sensory Spectrum, a globally recognized management consulting firm, specializes in understanding the sensory-consumer experience for industry, academia and government. Our approach links advanced sensory methods to consumer research with the latest statistical analysis procedures to provide business and technical solutions for confident decision making.
Our broad scope of customized services includes sensory program design and review, Spectrum Descriptive Analysis panel training, project management, consumer research, short courses and workshops.