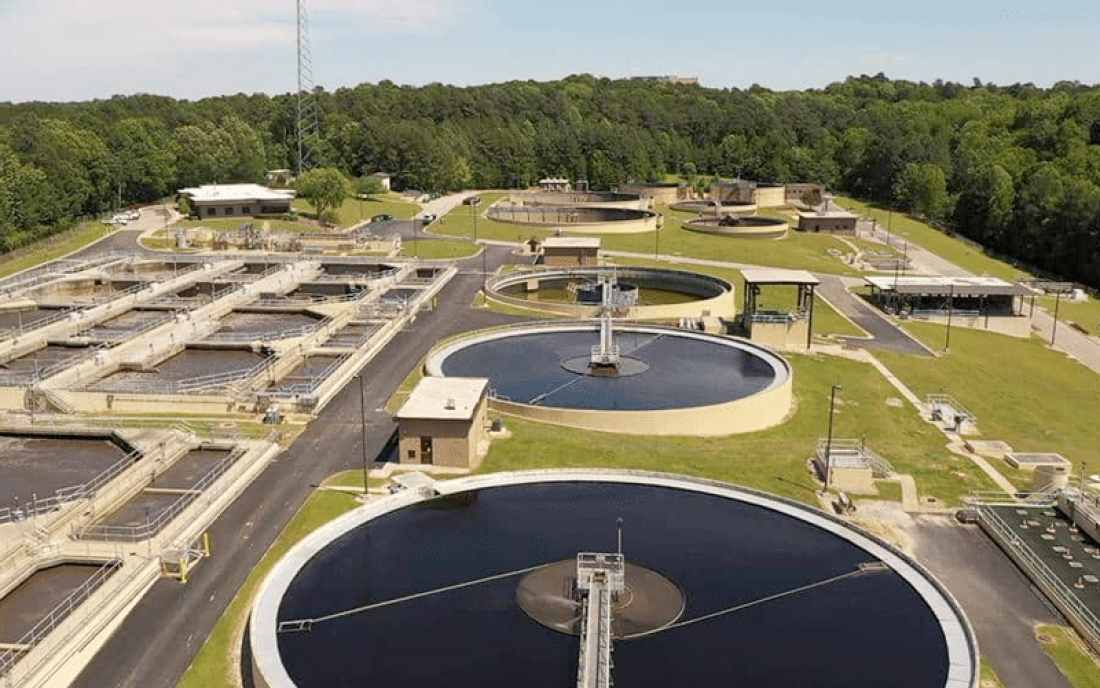 MURDOCK Study's COVID-19 Project Contributes to Research Network That Monitors Coronavirus in Sewer Systems
A Duke COVID-19 study tracking the pandemic in Cabarrus County is contributing data to a statewide research network monitoring the coronavirus in sewer systems to help inform the public health response in North Carolina.
The MURDOCK Cabarrus County COVID-19 Prevalence and Immunity (C3PI) Study in December launched a collaboration with the N.C. Wastewater Pathogen Tracking Research Network (WW PATH). The WW PATH network brings together researchers and institutions from across the state to develop tools to monitor wastewater for the coronavirus and link these sewer surveillance data to COVID-19 infections. People shed the coronavirus through their stool even before they show symptoms of COVID-19.
The MURDOCK C3PI Study is collaborating with the network by sharing results from the 300 participants who are tested for COVID-19 every two weeks. These data are shared securely using methods to protect participant identity and confidentiality.
"We are excited to partner with the WW PATH network and contribute COVID-19 testing data from the MURDOCK C3PI Study," said L. Kristin Newby, M.D., principal investigator for the MURDOCK Study, Duke University's longitudinal health research project based in Kannapolis. "This work goes straight to the mission of the broader MURDOCK Study to advance community-based clinical research and improve human health."
While many people get tested for COVID-19 because they have symptoms, MURDOCK C3PI participants are tested regardless of how they feel. This means the results give researchers insight into the overall prevalence of infection, including symptomatic, asymptomatic and pre-symptomatic infection. The collaboration with WW PATH investigators, who are sampling wastewater from two Cabarrus County treatment plants, will help to understand the utility of wastewater surveillance for SARS-CoV-2 in monitoring COVID-19 disease activity.
"To understand the relationship between wastewater measurements and the prevalence of COVID-19 infection, we need an accurate estimate of that prevalence of infection. But most available data sources in the U.S. miss a large fraction of infected individuals who are asymptomatic or pre-symptomatic," said Larry Engel, Ph.D., an epidemiologist at UNC-Chapel Hill involved in the WW PATH project. "Data from the MURDOCK C3PI allow us to estimate the number of such individuals in the community, which we can use together with public health data, to better estimate the true prevalence of infection."
Sewer surveillance could help determine when and where COVID-19 outbreaks might occur. By providing an early signal of infection trends, wastewater analysis could help public health officials decide what efforts to implement and where to deploy them to better control the spread of COVID-19. The analysis could also help healthcare providers to more optimally allocate resources by, for example, hospitals strategically canceling elective surgeries in anticipation of a surge of COVID-19 cases.
With funding from the NC General Assembly through the NC Policy Collaboratory, the wastewater research network will help public officials detect and understand COVID-19 in their communities. The system that researchers are building could be used to detect other viruses in the future.
"We are trying to build the capacity to use wastewater-based testing as public health management tool in North Carolina," said Rachel Noble, Ph.D., a microbiologist at UNC Institute of Marine Sciences and lead investigator on the WW Path project. "We benefited greatly from the support from the NC Collaboratory throughout 2020 by building laboratory capacity, spinning up advanced molecular diagnostic methods, and collaborating with municipalities. Now it's time to begin connecting the dots and contribute data to the national surveillance system through collaboration with state and federal agencies."
Researchers continue collecting samples and generating data from more than 20 wastewater treatment plants in North Carolina, one of eight states sending wastewater data to the federal government to track the coronavirus. A team at UNC-Charlotte in Civil and Environmental Engineering led by Mariya Munir, Ph.D. is collecting and analyzing the Cabarrus County wastewater samples, in addition to others.
"The MURDOCK C3PI Study will help us understand the correlation of the prevalence data to SARS-CoV-2 concentrations in wastewater in a controlled study population," said Munir, a co-investigator on the WW PATH project. "This collaboration will add value to our existing North Carolina wastewater Covid-19 surveillance network.
The MURDOCK C3PI Study is a partnership between the Duke University School of Medicine and North Carolina Department of Health and Human Services. More than 1,400 volunteers from the broader MURDOCK Study enrolled.
ABOUT THE MURDOCK STUDY
The MURDOCK Study is Duke's landmark longitudinal translational research study working to reclassify health and disease through advanced scientific technologies, expertise from Duke researchers, and close collaboration with a strong network of community partners. One of the largest and most unique studies of its kind in the world, the MURDOCK Study ultimately aims to identify linkages across major diseases and disorders to help defeat some of today's leading causes of illness and death. MURDOCK is an acronym that stands for the Measurement to Understand Reclassification of Disease Of Cabarrus and Kannapolis. For more information, visit DukeTransPop.org.
ABOUT THE N.C. WASTEWATER PATHOGEN TRACKING RESEARCH NETWORK
The NC Wastewater Pathogen Tracking Research Network is a multi-institutional research collaboration to monitor SARS-CoV-2, the virus responsible for COVID-19, in sewer systems across the state. With funding from the NC General Assembly through the NC Policy Collaboratory, the network brings together researchers from North Carolina State University, University of North Carolina at Chapel Hill, University of North Carolina at Charlotte, University of North Carolina Institute of Marine Sciences, University of North Carolina at Wilmington, North Carolina Department of Environmental Quality, and North Carolina Department of Health and Human Services to develop the tools for wastewater monitoring of SARS-CoV-2 and connecting wastewater data to COVID-19 infections to inform the public and the public health responses in North Carolina.