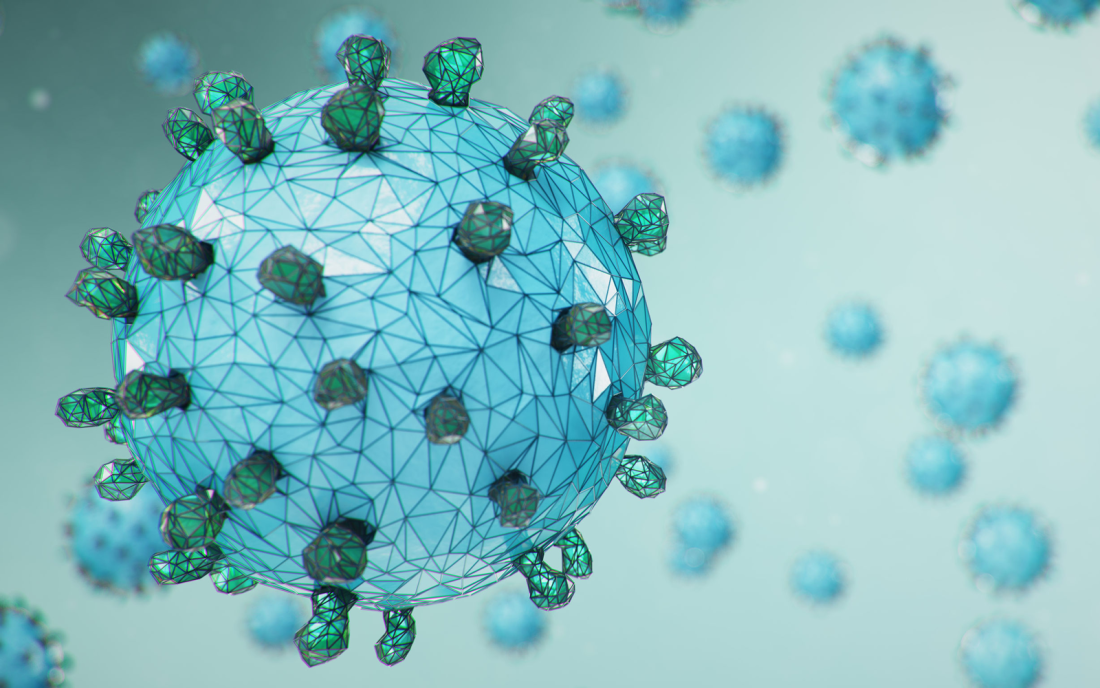 COVID-19 Update: Our Campus May Have Been Affected, But Research Remains Essential
The mission of the North Carolina Research Campus (NCRC) is to empower human health through nutrition and lifestyle, so naturally, our primary concern during the COVID-19 pandemic has been the health and safety of everyone on our campus and beyond. So while we haven't seen the normal level of activity that we're accustomed to seeing on campus, that doesn't mean we've taken the past few months off. Our researchers have been moving full speed ahead with essential projects, whether on campus or at home.
According to Executive Director of Research Cory Brouwer, a number of research projects currently taking place at NCRC were deemed essential and allowed to continue onsite. The majority of these projects could not be stopped without losing years of invaluable research. Cultures have to be maintained, measurements have to be recorded, etc. Since June 1st we've moved to Phase 2 and UNC Chapel Hill's Nutrition Research Institute is now operating at 50% capacity and NC State's Plants for Human Health Institute operated at 30% capacity. Brouwer assures that these laboratory buildings offer a lot more space per person than regular office buildings and allow our researchers to work effectively while maintaining appropriate social distance. Additionally, the David H. Murdock Research Institute remained open for contract research related to COVID-19 and other research deemed essential.
Several researchers from UNC Charlotte's Bioinformatics Services Division and the Department of Bioinformatics and Genomics (BiG) have been able to continue working on their computational research from the comfort of their own homes. Researchers from our other UNC System universities, whose work was not deemed essential during the pandemic, were able to make the most of their time away by writing up research, applying for additional grant funding, and more. Regardless of where, what, or how, work at the NCRC has continued.
As of June 1, 2020, additional researchers have been able to gain access to campus by submitting plans on how they'll properly social distance and maintain safety while going about their work. We are slowly, but surely, getting back to a normal level of activity after having been affected by this pandemic. One thing that hasn't been affected, however, is the progress of the United States Performance Center at NCRC.
Back in October 2019, when it was first announced that the US Performance Center would be partnering with the city of Kannapolis and the research campus to build a state-of-the-art research and innovation athletic facility. In an agreement with the city, a timeline of various milestones was laid out over the course of the next year. According to Executive Director Brouwer, those milestones have all been met or exceeded. Most of the work they're doing to bring the facility to Kannapolis has in no way been hindered by COVID-19. This is incredible news for both our campus and the greater Cabarrus County community at large.
We want to take a moment to recognize all of the hard work our staff, researchers, and partners have done to prioritize health and safety while remaining dedicated to the work we do on campus. No matter what is going on in the world, research will always remain essential.
COVID-19, COVID-19 Research, health research, Human Health Institute, Murdock Institute, MURDOCK Study, NCRC, nutrition research, scientific research, UNC-Charlotte