University of North Carolina at Greensboro
Center for Translational Biomedical Research
As a satellite of the UNCG Office of Research and Engagement, the UNCG Center for Translational Biomedical Research was established in 2008, currently, it is located on the 2nd floor of the PHHI building.
Research at the Center is primarily focused on fatty liver diseases, type 1 diabetes, and diabetic complications. The Center is very well equipped to do biochemistry, molecular and cellular biology, immunology and mass spectrometry-based proteomics, lipidomics, and metabolomics. We develop novel bioanalytical methods for more accurate and more sensitive detection of biomolecules and apply state-of-the-art tools to tackle the challenging problems related to these diseases.   Using cellular and animal models and clinical specimens, our goals are to identify biomolecules for early-stage disease diagnosis and to understand the pathogenic mechanisms and uncover novel therapeutic targets for better management and cure of these disorders.
The Center has close ties to the UNCG Department of Nutrition and the Department of Chemistry & Biochemistry and trains postdoctoral fellows, graduate and undergraduate students interested in chemistry, nutrition, and health sciences. More information about the Center and the education and working opportunities can be found on the Center's website.
Visit the UNC Greensboro Center for Translational Biomedical Research online.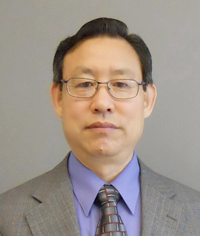 Zhanxiang Zhou, PhD
Co-director and Professor of Nutrition, UNC Greensboro Center for Translational Biomedical Research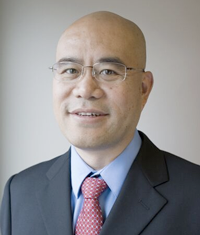 Qibin Zhang, PhD
Co-Director and Professor of Chemistry, UNC Greensboro Center for Translational Biomedical Research