University of  North Carolina at Chapel Hill
Nutrition Research Institute
The UNC Chapel Hill Nutrition Research Institute (NRI) is dedicated to understanding why there are individual differences in metabolism and nutrient requirements. Using recent advances in the sciences of nutrigenomics and metabolomics, the NRI is finding ways to use individually targeted nutrition to enhance brain development, and to prevent or treat diseases like obesity, diabetes and cancer.
Nutrigenomics is the study of how nutrition changes the way genes function and how genes change nutrient requirements. Metabolomics is the simultaneous measurement of thousands of chemicals in either blood or urine that make up an individual's metabolism. Because most approaches to nutrition consider only the "average" person, nutrigenomics and metabolomics stand out because they customize nutrient requirements specific to an individual.
The NRI's goal is to replace the previous one-size-fits-all approach to studying nutrition with methods that study individual differences in people's DNA and metabolism. By doing this, the NRI is advancing the field of personalized nutrition with innovative research that combines genetics, individual metabolic variations, diet and activity to address the prevention and treatment of disease.  These types of targeted nutrition solutions allow healthcare professionals to be patient-specific rather than generic in treatment.
The NRI identifies the characteristics that predispose individuals to have increased requirements for specific nutrients such as those associated with brain development and function, protection against cancer and maintenance of normal body weight. NRI scientists conduct focused research in model systems to understand the potential mechanisms and significance of individual differences in metabolism of these nutrients. This new understanding of human metabolic individuality is the basis of the highly targeted solutions that include clinical and community-based interventions designed to optimize brain development and function, as well as prevent cancer, obesity and the many symptoms of obesity.
The NRI's scientists work specifically on research involving nutrients including choline, folate and betane, fatty acids, fatty liver disease, brain development, heart disease, Fetal Alcohol Spectrum Disorders, uric acid, diabetes, insulin resistance, cancer, obesity, nutrition education, nutritional genetics and gene-environment interactions.
The NRI's building at the NC Research Campus is approximately 125,000 square feet. Co-located in the building is the NC Central University Nutrition Research Program, the UNC Greensboro Center for Translational Biomedical Research and the NCA&T Center for Excellence in Post-Harvest Technologies.
NRI Human Research Core
The Human Research Core  is a clinical facility located within the UNC Nutrition Research Institute that is complete with examination rooms and equipment, pharmacy, phlebotomy laboratory, specimen laboratory, and furnished consultation rooms. For nutrition intervention studies, the core offers a metabolic kitchen specifically designed to support nutrition research.
Visit the UNC Chapel Hill Nutrition Research Institute online.
CONTACT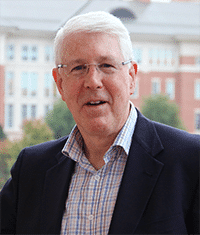 Stephen E. Hursting, PhD, MPH
---