North Carolina State University
Plants for Human Health Institute
Through groundbreaking, transdisciplinary discovery and outreach, North Carolina State University's Plants for Human Health Institute (PHHI) is pioneering a dramatic shift in the way the American public views and uses plant-food crops; from not only sources of nutrients and flavorful calories to powerful resources for compounds that protect and enhance human health.
PHHI is a leading institution at the NC Research Campus with 11 faculty and more than 70 staff, occupying 100,000 square feet of office and laboratory space. PHHI is a leader in initiating collaborations, working closely with campus partners.
Through integrating research in metabolomics, biochemistry, pharmacogenomics, plant breeding, and postharvest attributes, PHHI is working to develop fruits and vegetables with enhanced health benefits and to introduce new or under-appreciated crops and products. One benefit of this research is to allow consumers to make proactive, responsible dietary choices that benefit their own and their family's health. Another benefit is to increase the local and national competitiveness of agricultural families, particularly in North Carolina, by improving or more clearly identifying the health-promoting potential of fruits and vegetables through plant breeding, nutrigenomic and postharvest technologies.
Improving the Health-Enhancing Properties of Food Crops
This research is aimed at discovering how biologically-active natural plant compounds confer protection against chronic diseases and enhance overall human performance. Specifically elucidated are the ways in which natural dietary mixtures of plant compounds enhance vigor and endurance and allow a consumer to take more control of health for themselves and their families.
Increasing Crop Sustainability and Profitability
Multidisciplinary research teams are developing new plant varieties and production systems that emphasize product quality, efficiency, availability, and environmental stewardship. Research is providing genetic solutions to prevalent pests and diseases, reducing pesticide usage, and delivering highly competitive food products that are nutritious and delicious. PHHI scientists grow and test field crops in the PHHI greenhouse facility and at the Piedmont Research Station, located in Salisbury, NC.
Greenhouse Facility
The PHHI operates three research greenhouses and eight environmentally-controlled growth chambers. Use of these facilities has included strawberry breeding and disease screening, broccoli breeding, screening natural pesticides for phytotoxicity, and growing crops as varied as oats, wheat, rice, Arabidopsis, banana, blueberry, spinach, and tomato. N.C. State researchers have first priority use of the available space, but space is also available for other educational institutions, corporate partners, and private industry. Daily oversight of plant care needs and facility maintenance are provided. For more information about available space and lease rates, contact Greenhouse Operations Technician Jack Lotito.
NC State Extension
NC State Extension employees are a multi-disciplinary group of professionals who deliver the practical applications of PHHI's science-based research to the citizens of North Carolina. As a group, their expertise spans communications and marketing, nutrition, and STEM education, including a school gardening initiative. Extension builds additional educational resources to promote improved health through the consumption of fresh fruits and vegetables across the state.
NC Food Innovation Lab
The NC Food Innovation Lab is a 16,000 sq. ft. state-of-the-art, cGMP-certified, pilot-scale facility that serves as a catalyst for plant sciences and food manufacturing in NC. An experienced support staff offers guidance and ensures efficiency on every project, whether it's a multi-national corporate client or a local entrepreneur. NCFIL provides a collaborative environment to accelerate plant-based food research, development, and commercialization. NCFIL is closely aligned with the Plants for Human Health Institute. Learn more about the NC Food Innovation Lab.
NC State Industry Expansion Solutions 
NC State University Industry Expansion Solutions (IES) is the extension and outreach team for the NC State University College of Engineering and administers the National Institute of Standards and Technology Manufacturing Extension Partnership (NIST MEP) for North Carolina (NCMEP). IES supports all North Carolina businesses by providing connections, networking with industry experts, and helping to identify the resources, tools and customized programs needed to increase an organization's productivity, efficiency, quality, and profit.
Visit the NC State Plants for Human Health Institute online.
CONTACT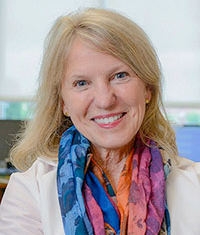 Mary Ann Lila, PhD
Director and David H. Murdock Distinguished Professor