North Carolina A&T State University
Center for Excellence in Post-Harvest Technologies
North Carolina Agricultural & Technical State University's Center for Excellence in Post-Harvest Technologies (CEPHT) conducts cutting-edge research in post-harvest technologies and food science in a 6,000-square-foot wet lab and office suite located in the UNC Nutrition Research Institute building.
Post-harvest technologies focus on improving the quality and safety of food after it has left the farm. CEPHT's goal is the development of multidisciplinary programs focused on post-harvest technologies including research pertaining to processing, preservation, consumer research, recovery of health promoting food components, food safety issues, storage stability and quality and value-added product development for food and non-food uses. The program creates new jobs and enhances the economic opportunities for the agricultural sector in North Carolina along all components of the supply line from producers to consumers.
Specific research areas include:
Health promoting food components that include the isolation and characterization of bioactive compounds, and the development of functional foods and nutraceuticals.
The development of rapid and effective methods to control spoilage and pathogenic growth, and the safe minimal processing to inactivate food-borne pathogens and eliminating other food contaminants.
New technologies for predicting and extending the shelf-life and quality, and evaluation/minimization of the effect of storage and processing conditions on nutrients and bioactive compounds.
Value-added product development for food and non-food products, and the evaluation of product quality and consumer acceptability.
Visit the North Carolina A&T State University Center for Excellence in Post-Harvest Technologies online.
CONTACT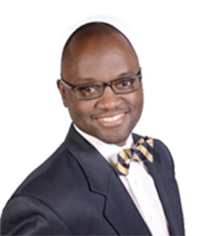 Leonard Williams, PhD, MBA
Director, Lead Scientist for Food Safety and Microbiology and Professor of Food Sciences
---