Duke University
Duke Clinical & Translational Science Institute (CTSI)

Duke Kannapolis, part of the Duke CTSI, functions as an engine to accelerate precision health research. A full-service research site with trained, knowledgeable staff and a diverse community of engaged study participants, Duke Kannapolis manages a wide variety of translational science projects focused on exploration and discovery to inform a deeper understanding of health and disease. Duke Kannapolis maintains a high level of community engagement by utilizing advisory boards, marketing and communications, bilingual staff, and events, with proven success in recruitment, retention, and engagement across diverse participant populations. Duke Kannapolis exemplifies Duke University's commitment to partnering with North Carolina communities to advance research and translational science, ultimately improving health and health equity across the state.
Capabilities
Duke Kannapolis offers collaborators:
Proposals and budget development
Cohort identification
Community engagement and recruitment
Project leadership
Regulatory support
Spanish language translation
Data management
Marketing and communications
Clinical operations
Biospecimens and biobanking
Facility
10,100 sq. ft.
12 exam rooms
Two labs
Participant lockers
Reception area
Visiting faculty workspace
Large event room 
Join Us

Duke Kannapolis welcomes opportunities for collaboration with academia, industry, and other partners. Over more than 15 years, we have collected data and biospecimens from large cohorts of engaged participants, all of which are accessible for analysis or recruitment into new research studies.
Please complete this interest form as a first step, so that we may better understand your interest and how we potentially could support your research. We will use the information you provide to evaluate methodology and feasibility and to develop an initial scope and budget for further discussion. Thank you for your interest in collaboration!
Examples of Collaborations
MURDOCK Cabarrus County COVID-19 Prevalence and Immunity (C3PI) Study
Collaboration with the NC Department of Health and Human Services
MURDOCK COVID-19 Opinions, Perceptions and Experiences (COPE) Study
Collaboration with Duke Social Science Research Institute (SSRI)
Project Baseline Health Study
Collaboration with Verily Health Sciences and Stanford Medicine on a 4-year longitudinal cohort study
Metabolic Signatures Underlying Vascular Risk Factors for Alzheimer-type Dementias
Funded by the NIH
Diabetes Self-Management & Support LIVE Study
Funded by the NIH
Assessing the Quality of EHR Data and Participant-Reported Data
Funded by the Patient Centered Outcomes Research Institute
Social Determinants of Health
Collaboration with Duke Social Science Research Institute (SSRI)
CONTACT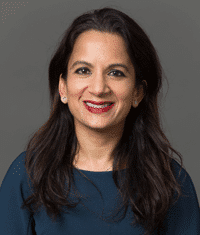 Svati Shah, MD, MHS
Duke CTSI Kannapolis Research
Director
The MURDOCK Study
Principal Investigator
Duke University School of Medicine
Professor of Medicine and Associate Dean for Genomics
---